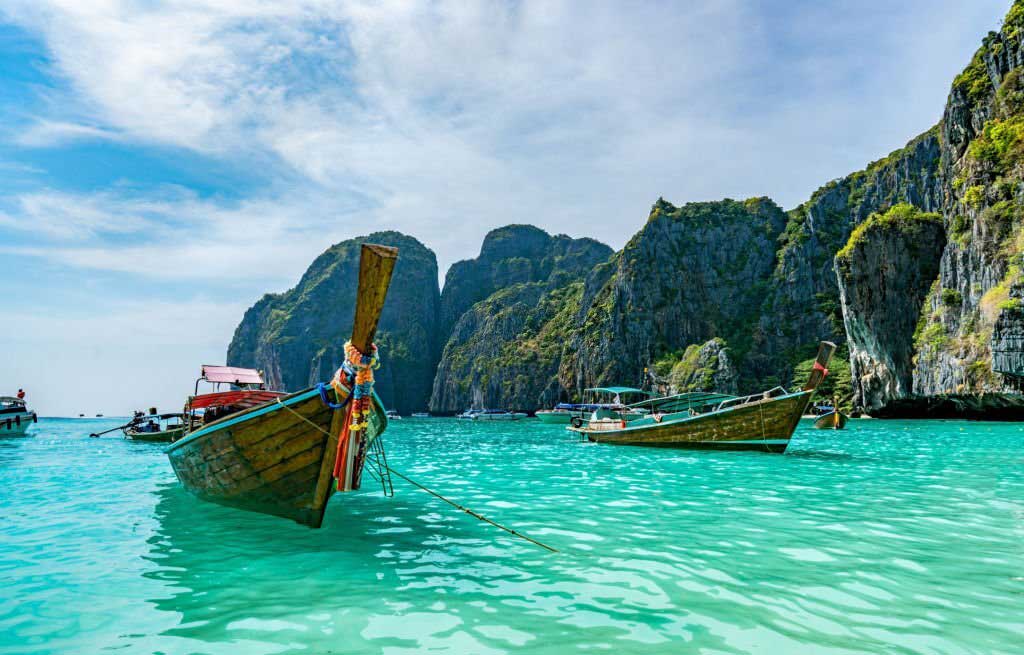 The Only Phuket Guide: Phuket is known the world over as being one of the most beautiful provinces in Thailand. The province of Phuket is 222.4 square miles and is in fact, Thailand's largest island. The island is connected to the mainland by 2 bridges and per year, the island welcomes thousands of visitors to experience the local flair and of course, the picturesque landscapes. To plan your vacation to Phuket, this is a quick guide in explaining how to perfectly plan your Phuket getaway.
Transportation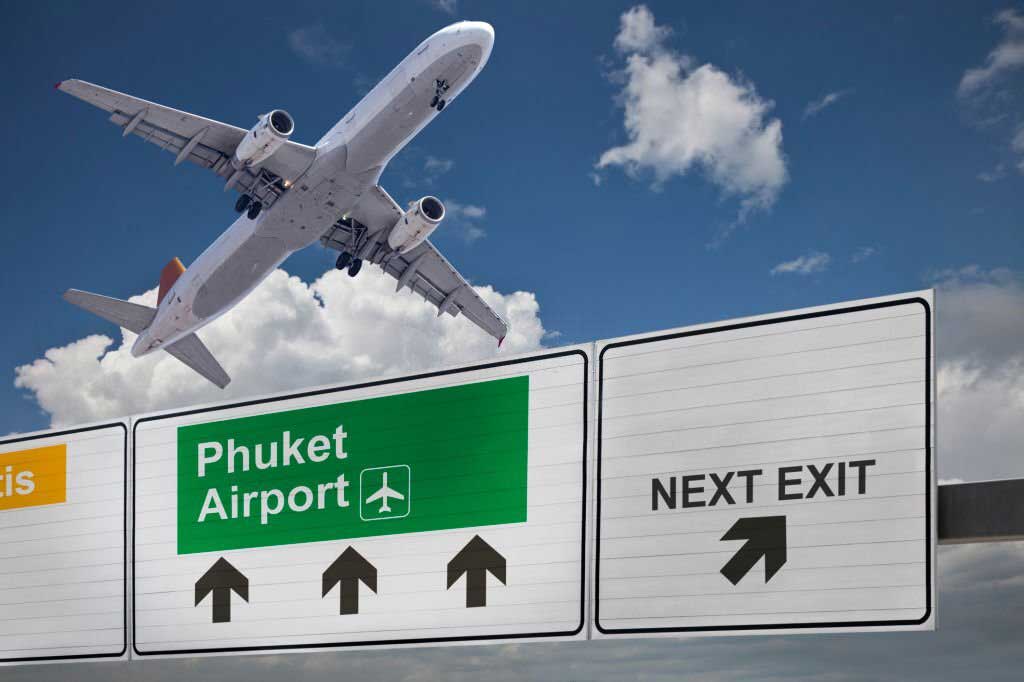 There are travel options to Phuket. For leisurely travelers, booking domestic flights is the way to go. Flights such as Lion Air, Nok Air, and Air Asia offer incredibly low rates to Phuket. Of course, make note if you book during high season, the prices would be double or even triple the low season amount! All of the airplanes will land at Phuket International Airport which is located in the north of the island.
For those planning to go by rail, there's no direct route to Phuket so you would have to get off at Surat Thani. There will be passenger pick-ups (Songthaews) that will take you to Phuket, as well as taxis and air-conditioned vans. Make note: Songthaews are way cheaper and it stops you from spending a fortune!
Accommodation
It goes without saying Phuket has a handful of viable accommodations, depending on where in Phuket you want to be. According to Phuket.com, the website is a great reference website to pick out hotels according to location and budget. Granted, the bigger-name hotels would be located closer to the city or attractions and the smaller inns will be located a ways away from the lively city. If the plan is to stay at 4 – 5 star giants, let's say, Novotel Phuket Resort, Patong Merlin Hotel, La Flora Resort Patong or even Mercure Phuket Patong, you won't be disappointed by the quality of comfort and service these establishments can offer.
Attractions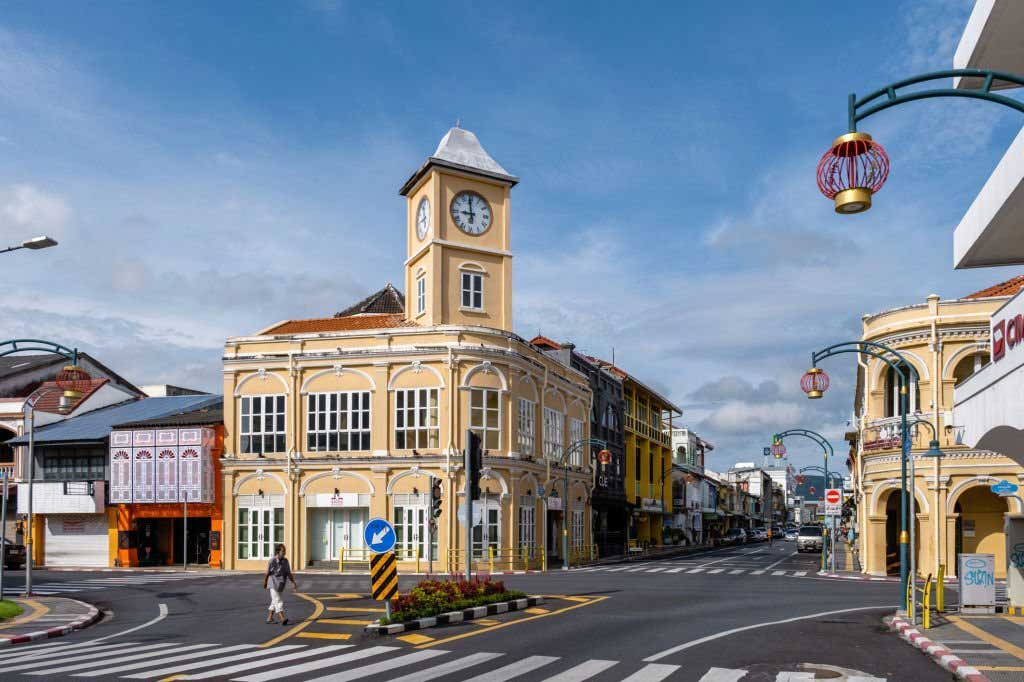 Phuket old town on a sunny morning
Starting off with Old Phuket Town, a town with its historical personality that continues to be one of the centers of attraction today. Old Phuket Town was a town that was built upon the riches of selling tin, during the time there was a spike in the metal industry. In the area, there are family-owned cafes and restaurants which have been there for over 50 to 100 years!
Phang Nga Bay is one of the top destinations to go island hopping, rock climbing, or even kayaking if you so prefer. There are places you can go to like James Bond Island, Hong Island, KohPanyee, and KohMaak are some of the islands you can book tours of. But, if you want something more than just seeing islands because you've been there and done that, why not opt for a Phang Nga Bay cruise on the June Bahtra? What makes this cruise stand out from the rest is the ship is an elegant, Chinese-style red sail ship that sets sail through the photogenic Phang Nga Bay.
If you're up for some starlight sazz and sizzle, there's the famous Simon Cabaret Show at Patong Beach. Yes, it's the shows everybody loves to go see; talented ladyboys on stage dancing to well-tuned musical pieces in fantastic costumes. Don't be afraid to bring your kids, it's fantastic and fun and it's in no way adult-themed either! Fun for the whole family!
Or if you're feeling spiritually curious, take a day trip to visit WatChalong and other temples in Phuket. You don't necessarily need a tour of any temples when you can arrange to have a van or flag down a Songthaew to take you there. Many people visit WatChalong to see the beautiful PohThanJaoWat as it's one of the most important Buddhist statues here. This temple is famous because of an old man by the name of Ta Khee-lek who consulted the idol and in return, won the lottery many, many times. It's a local belief but, there's no harm wishing for some luck, is there?
Food
While you're in Phuket, there are some amazing restaurants worth checking out. One of the restaurants in Patong is Baan Rim Pa. The restaurant is established in the house of the former owner which is set on a cliff with sharp and rocky shorelines. The restaurant is best known for its 'Royal Thai Cuisine' to date.
Perhaps you wish to join a romantic evening with your spouse? Another fan favorite is the Pan Yaah, which like the previous restaurant is set on a rocky cliff with stunning views of Patong Bay.
Ang Seafood is another place any tourist must try. Don't expect any flashy décor or costumed waiters; Ang Seafood is all about their delicious and unusual dishes. The restaurant can be found in the middle of Phuket Town. There are heaps of seafood you can try here, that is if you dare to!
And there you have it; a quick guide to help you enjoy the best things Phuket has to offer; from lovely accommodations, attractions, transportation, and food, Phuket is the go-to place for tourists wishing to spend an amazing time on Thailand's largest island.
Hope you love reading "The Only Phuket Guide You'll Ever Need". Share your view in the comment section below.