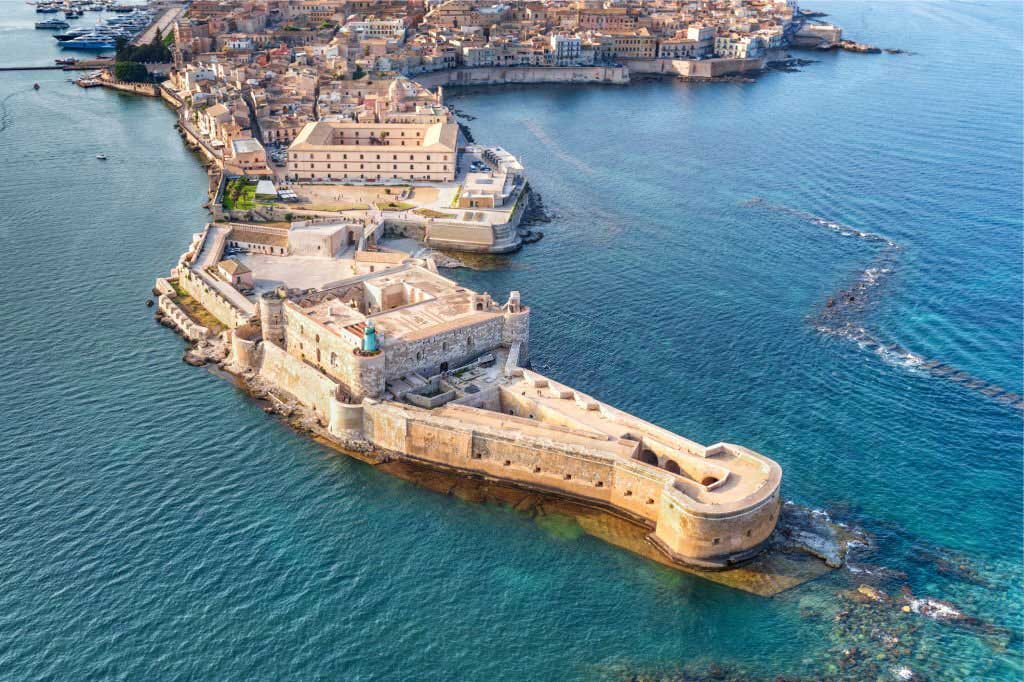 The Magic of Syracuse: I recently read a great book called the Syracuse, City of Legends: A Glory of Sicily. I was so inspired that I decided to arrange my next vacation in Sicily. Syracuse was the highlight of my week on the island, and I recommend it to any traveler who loves beauty, history and ancient ruins. If you are heading off for a special holiday in Sicily and have no idea where to stay, you can easily find a suitable accommodation and view holidays homes near Syracuse in Sicily at websites such as wishsicily.com. The great thing about this site is that you can read other tourists' feedback so you can choose the best location for you.
When you go to Syracuse you will feel like you are in another century, and even millenium! It is a huge archeological site, but it also borders the modern city, so you can stay in a nice home or hotel and eat great food after your day of touring the ruins. It is a fabulous collection of ancient amphitheaters, temples, and a beautiful old castle. It is located on the Ionian coast in the southeast corner of the island. It was founded in 734 by the Corinthians and the ancient Greek history is more visible here than any other city in Sicily.
The old residential quarter is on the island of Ortygia. This is a wonderful labyrinth of charming streets and ancient buildings. It was the center of ancient Byzantine, Judaic and Greek civilizations. You can still see the evidence of these cultures in the architecture and soul of the city today. If you are curious about historic patrimony, classic mythology, early Christian religion and medieval Judaism then Ortygia is somewhere you must visit.
The name of Ortygia comes from the Greek word for quail. This bird is quite abundant in the area, and they even make some great dishes from its meat. Among many things, the island of Ortygia is famous for the Arethusa Spring. The story is that when Artemis changed Arethusa into a natural water spring in order to escape for Alpheus (God of the river), the maiden emerged right from this very spot. Plan your Syracuse and Orygia tour online.
Syracuse was actually not Arethusa's city, but it was the city of Archimedes, Aeschylus and Pindar. Plato also spent some time here and it was the most important city in Magna Graecia (Greece's America). For a very long time it actually rivaled Athens as the most important city in ancient Greece.
On the edge of the island of Ortygia, you can visit the oldest Greek temple in Sicily: The Temple of Apollo. It is definitely the oldest Greek temple built in the Doric style outside of modern-day Greece. Built in 565 BC, there are only a few columns and walls remaining in Piazza Pancani. But a few blocks away you will find the 5th century BC Greek temple in Piazza Duomo. This one was built on the site of a much older Sikelian temple, which then became a Catholic cathedral. This cathedral is very special because it is one of just a few surviving examples of temples being converted directly into Christian churches.
Hope you love reading "The Magic of Syracuse. An Ancient Arc Site in Sicily". Share your view in the comment section below.