A recent survey estimated that approximately five and a half million Brits are now living abroad permanently. Why could that possibly be? I mean the weather is fine over here, it's not as if we are in the grips of the biggest recession in thirty years, and pensions are bigger than they have ever have been. Oh, no, sorry, it's not, we are and they most certainly are not. All of which goes a long way to explaining why, for many, becoming an ex-pat is such a lure and why so many of us have chosen to pack our bags and go on an adventure. So if you are finding yourself beginning to mull such an exciting yet daunting prospect over, it might be worth looking at some pro's and con's before making the big decision.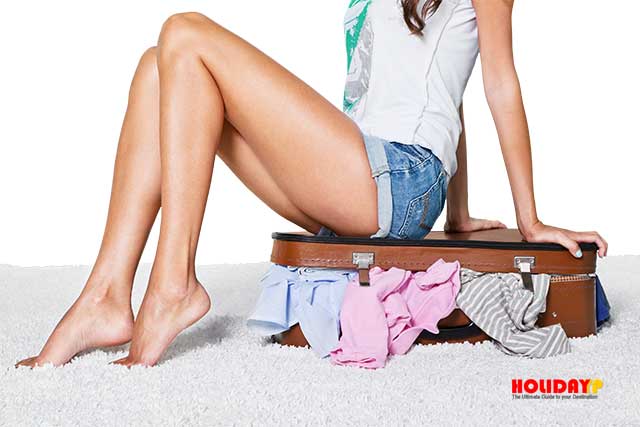 Leaving Friends and Family Behind For Pastures New
Cons: This is one of the biggest reasons that prevents people from taking the plunge to live abroad. It's hard to think about leaving loved ones behind and not being able to see them when you want. Sure, there are always phone calls and Skype video calling helping to bridge the distance, but you might have the feeling that you will start to become estranged from one another, and lose contact.
Pros: You will make new friends and the loved ones you leave behind won't be out of your life forever; they will want to come and visit you on holiday and when you return for visits you will get to see them. When that happens, your time together will likely be all the more special for it and you are bound to have a better time together than ever, catching up on all your news, having loads to talk about and getting on like nothing has changed. Besides, they will be happy for you living your dream and going on an adventure and may even choose to join you upon seeing the fruits of your new life in the sun! You certainly don't want to sacrifice your happiness for the sake of others who don't depend on you; friendships are meant to enrich your life, not tether you to a life that doesn't make you happy. And Skype does actually work wonders.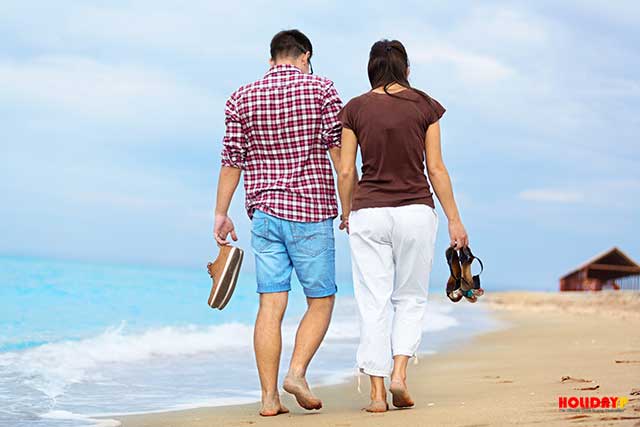 Living in Another Country
Cons: You will initially struggle to speak with others if you are in a largely non-English speaking place. You will likely resort to the skills you learnt playing Charades at Christmas, only to remember that you usually avoid Charades at Christmas and haven't learnt much from it at all. The culture shock people experience when first moving abroad is often considerable. There are new norms and values to learn, such as how close to stand near someone when talking, which hand gestures and practices are horrendously insulting, and how to act in public (we Brits often have to do constant battle against the reputation bestowed on us by lager louts on tour). You might replace complaining about the cold with complaining about the heat, and you may have to allow time to let your taste buds and constitution adapt to local cuisine.
Pros: It's sunny most of the time. Hooray! You've made it! There are blue skies to gaze upon and blue seas to go sailing on, in gulets in Turkey, or catamarans in Sydney. You can relax and sample lovely new local food, and when you do miss the food from home, you can often find it in places with large ex-pat populations, who make it their business to open shops stocking all our home delights.
You are suddenly immersed in a new culture. Everything is new, the sights, the sounds, the people, the history, the laws, the beliefs. It is a feast for the senses, and what has become commonplace back home, is now stimulating, exciting, and provides you with masses and masses of conversational fodder when contrasting and comparing life's differences and intricacies with you new foreign friends, as well as those back home. The other great pro to a life abroad is that your money is likely to go a lot further, and if you are in the later years of life, you are likely to receive a quality of respect and dignity that is unfortunately often noted as lacking here in the UK.
Moving abroad is a big decision, but as many as one in ten of us choose to do it, finding a world of excitement, adventure, gulet sailing and most importantly sun, a welcome reward for the years spent in dear old rainy Blighty. So could it be for you too?
Steven Capocci is a freelance writer and ex-pat living in Turkey. Gulet sailing on his first trip to Bodrum is what first got him thinking about a new life abroad with his husband and two kids.