Norway's Finest Nature Attractions: Norway is such a beautiful place to visit for several reasons and if you like to explore nature at its best then Norway has a lot to offer visitors in terms of natural and stunning attractions. Norway is renowned for its mountains and glaciers, which can be found in different locations across Norway.
Norwegian Mountains – Galdhøpiggen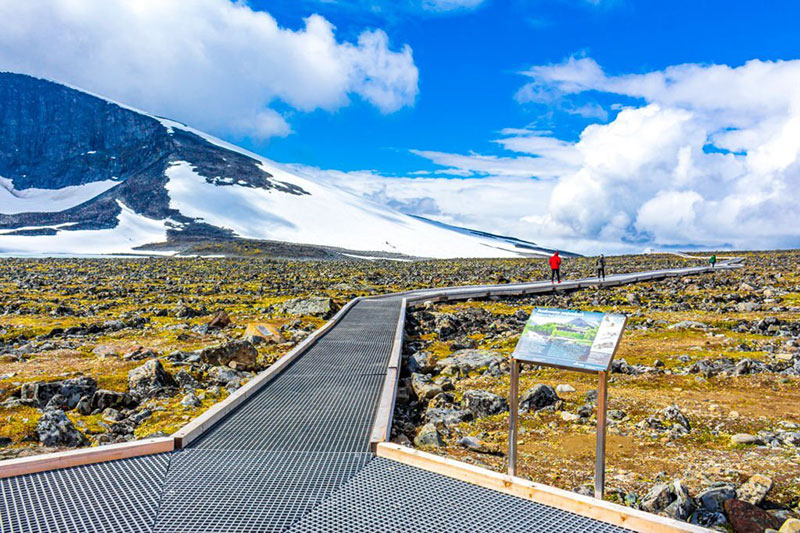 Galdhøpiggen, the highest mountain in Norway is measured at an impressive 2469 metres above sea level. The Galdhøpiggen Mountain is very easy to access and has marked routes to guide you along the correct trail. The journey itself takes approximately 8 hours; 4-5 to climb the Mountain and 3 hours to descend.
So, if you like climbing, like a challenge and not afraid of heights, this is the place for you; just make sure you are well prepared by using the correct climbing equipment and if you're not the most experienced of climbers, take a tour guide with you for safety. Tour guides are available during the summer months, which start at the lodge on a daily basis.
There are a few other mountains to visit if you feel the mountain is just a little too much of a challenge or visited previously, these are as follows:
Aksla Mountain
Dalsnibba Mountain
Preikestolen Mountain, also known as the Pulpit Rock
Torghatten Mountain
Trolltunga, which is near to Odda – just to note this is another difficult mountain to climb and approximately takes 8 hours in total.
Both are less demanding physically, however, this does not mean you should not prepare and plan efficiently.
Norway's Glaciers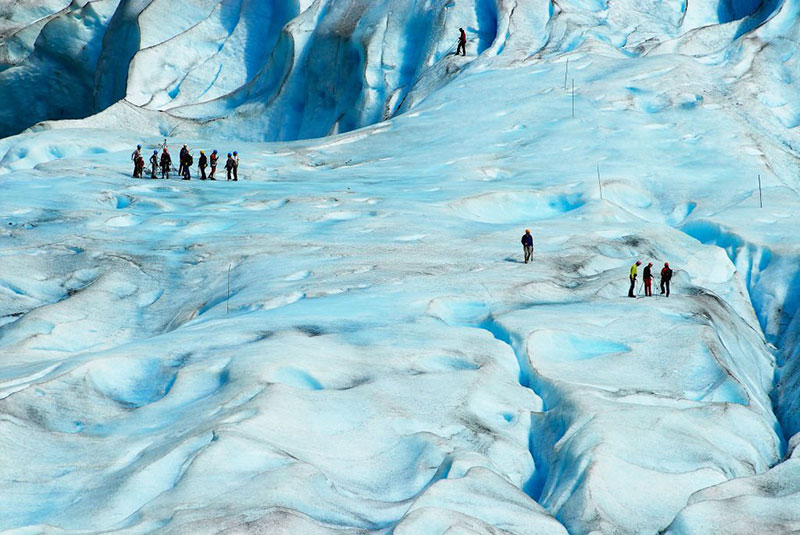 Norway has several glaciers to visit, of which are stunning. Tourists from all over the world visit Norway's glaciers and not without good reason; they really are a must see if you enjoy nature and natural attractions. Here are Norway's glaciers that you can visit:
Briksdal Glacier
Bøyabreen Glacier
Nigardsbreen Glacier
Svartisen Glacier
One thing that visitors must bear in mind is that the glaciers are dangerous to move too close as glaciers move and the risk of avalanches is high; therefore, keep your distance.
Waterfalls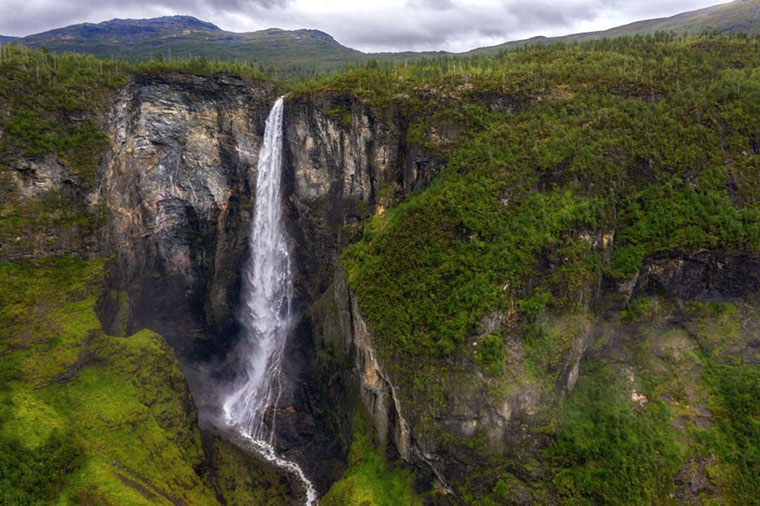 Everyone likes waterfalls, well most people, even if they've never been lucky enough to have visited one. Well Norway has some simply amazing waterfalls for its visitors to view and experience, just like out of those remarkable scenes from films. These can be found below:
Kjosfossen Waterfall in Flåm
Laksforsen Waterfall, Grane situated in Nordland
Steinsdalsfossen Waterfall in Hardanger
Vøringsfossen Waterfall, Eidfjord
Each waterfall is different, but all are stunning so it doesn't matter which one you visit as they are all in their own right, a place worth visiting.
Other Places of Outstanding Natural Beauty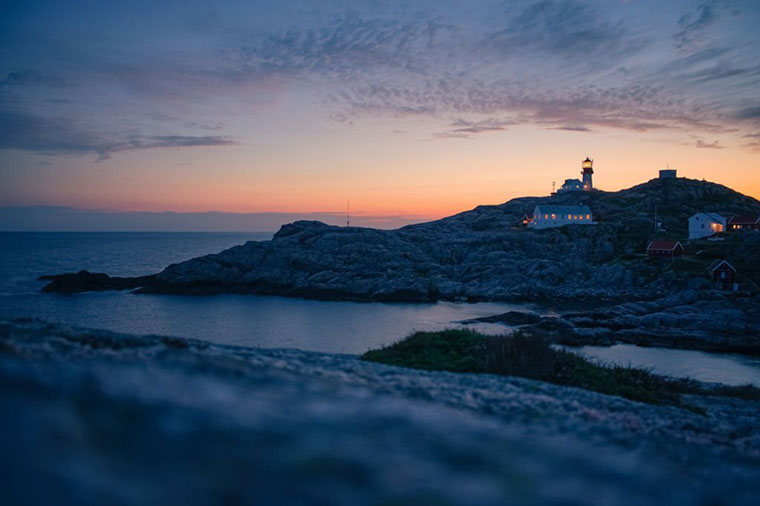 Not all attractions can be put into individual categories and therefore, the remaining places I would recommend for visiting are as follows:
Lindesnes Lighthouse – the most southern point in Norway
The Lofoten Islands – a place of absolute beauty and is an excellent location for fishing, small villages and whale safaris
The Atlantic Road, Averøy – the road itself isn't all that long (6 miles), however this is classed as the world's best road trip, according to The Guardian; due to its winding roads and great views.
The Besseggen Ridge, Jotunheimen
The Geirangerfjord – simply wow. The ridge has lots to offer; snow covered mountain peaks, warerfalls and amazing views over rivers
The Lysefjord – here you can go on a cruise, go hiking, go kayaking and see the Kjerag Mountain
The North Cape situated in Finnmark – one of the closest places to the North Pole, with just a few islands separating you and it. This is known to be one of the best views on earth.
The Sognefjellet National Tourist Route
The Nærøyfjord – this is one of the best heritage sites to visit in the world. You can go on a safari, take a trip on the Flåm Railway, and visit Aurland Mountain Road and the Stegastein View Point. Many cuclists visit this area each year.
Overview
There are so many places to visit in Norway, with many being easily accessible. There is a lot to see and one visit won't even scratch the surface of what Norway's got to offer. However, seeing just one of the attractions/ destinations mentioned would be special and provide you with an un-forgetful experience.
Jane, the author of this article has many years experience in the travel and tourism industry and specialises in holidays to Norway. Share your view on "Norway's Finest Nature Attractions" in the comment section below.