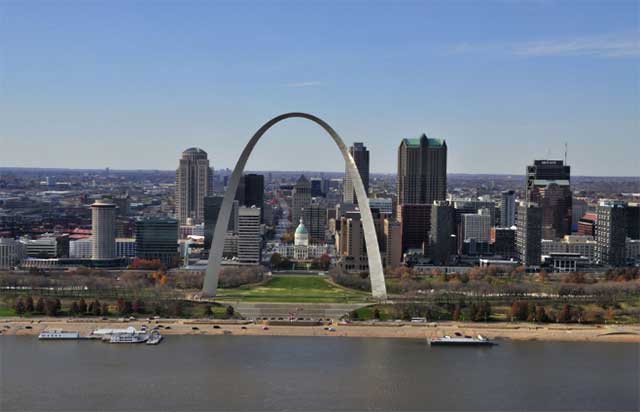 St. Louis skyline – Photo Credit: satinonline2
If you want to explore what St. Louis has to offer this summer, you don't have to go too far. There are plenty of options for everyone near and inside the city limits. Whether you want to enjoy the great outdoors or stay inside and get a better appreciation for the arts, there's something for you in the St. Louis area. Even if you are a St. Louis native, there's probably a hidden gem that you haven't explored yet.
For those who want a daytime festival adventure in the city, there is an array of festivals hosted in the area every summer. If it's beer that's close to your heart, check out the St. Louis Brewers Heritage Festival. If you like to make your nose run, maybe the International Horseradish Festival is your thing. For all of the music fans, there's a Big Muddy Blues Festival that you can explore. And for the food enthusiasts, the Taste of St. Louis could hit the spot. This list only scratches the surface of festivals you can find during the summer.
Want to take a closer look at the St. Louis art scene and beat the heat? Check out the mosaics lining the walls of the New Cathedral. Ernest Trova's sculptures are another hidden treasure in the city. They are tucked away in the wooded grounds of Laumeier Sculpture Park. It's also a must to check out the Mastodon State Historic Site, the Saint Louis Art Museum and the Jewel Box conservatory.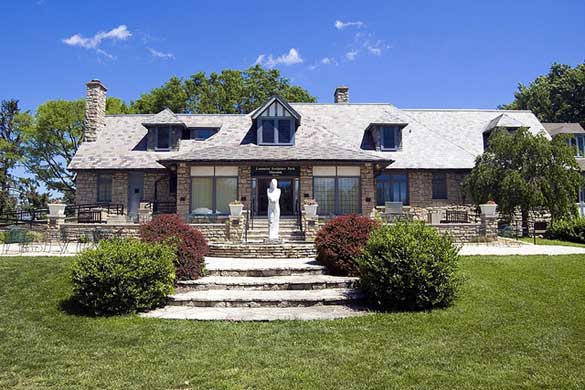 Laumeier Sculpture Park – Photo Credit: Erik Lykins
The St. Louis area has a lot to offer camping and fishing enthusiasts alike. Some of the most popular sites are the Pacific Palisades Conservation Area, Bee Tree County Park, Spanish Lake Park, Carlyle Lake and Silver Lake. Silver Lake is the farthest destination from St. Louis but still only about an hour and a half away.  If you want to hit to road to explore the STL area this summer, there are several different Missouri Conservation Areas located throughout the state.
Photo Credit: Aaron Owens
Anyone who wants a little bit of adventure and is willing to take a bit of a road trip should check out the Meramec Caverns this summer. The caverns are located about an hour outside of St. Louis and offer a wide range of activities including: zip line adventures, riverboat rides, canoe floats, panning for gold and lantern tours. If you want to make a trip out of it, there is a motel available and camping facilities.
Kamiel Moore works for HomeVestors, America's #1 home buyer. For any real estate in St. Louis, check out our site today!