If you really want to get away from it all this year then why not hire a caravan? You can enjoy a wonderful sense of freedom for a great price.
Caravans and motorhomes unjustifiably suffer fairly bad press. Those who don't like caravans and motorhomes, whether they be frustrated and intolerant motoring journalists, or sales reps trying to speed onto the next appointment, or even hotel owners who see them as competition, do not have any real justifiable reasons to support their resentment.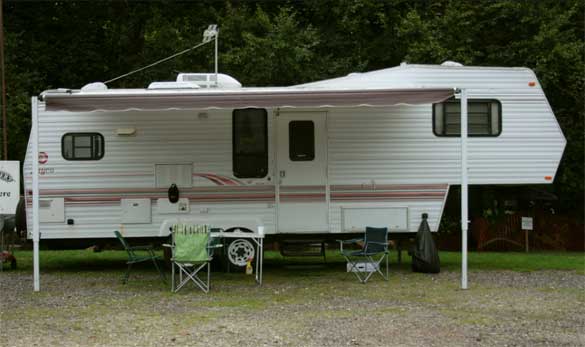 Image source Flickr by Sarah
Freedom and Space
On the contrary, caravans and motorhomes have multiple advantages. Not everyone wants to travel hurriedly on to their next sanitised hotel room. Some of us prefer to feel part of the place in which we are travelling, admire the countryside and to enjoy some sense of space in what is a very crowded world these days.
If you do not own a caravan or mobile home, then hiring a vehicle is a relatively straightforward and simple process. Motorhome hire companies can offer a flexible and affordable way to experience this unique sort of holiday and cover a wide range of domestic holiday destinations. If you can drive and have a current licence, then the open road is waiting for you.
Proper Preparations
What is essential though is that you prepare properly for the journey as a driver. Towing a large object like a caravan is difficult for any driver if you have not done it before. Likewise driving a motorhome requires a different skills set to taking a normal sized car out on the road. Make sure that your car and the caravan are in perfect working condition before you set off, as things going wrong out on the road can ruin a holiday before it has started properly.
It is also essential that you know the route you will be taking and whether or not there are likely to be traffic issues along the way. Taking a caravan through heavy traffic, especially in urban areas, is not easy and you should plan accordingly. This might well mean setting off much earlier than usual in order to avoid congestion.
If you prepare properly and have a clear plan for your holiday in mind, a caravan trip can make for a memorable vacation for individuals, couples, families and groups of friends. It might also save you money, making it better for your budget, as well as for the magical memories you will create.
Sean Stevenson wrote this article on behalf of motorcaravanhire.com.