Train travel certainly has its charm and aeroplanes; well they are just damn time efficient. But driving has another set of benefits entirely. You've got freedom to explore at your own pace, to discover untouched villages, to frolic to the beat of your own drum.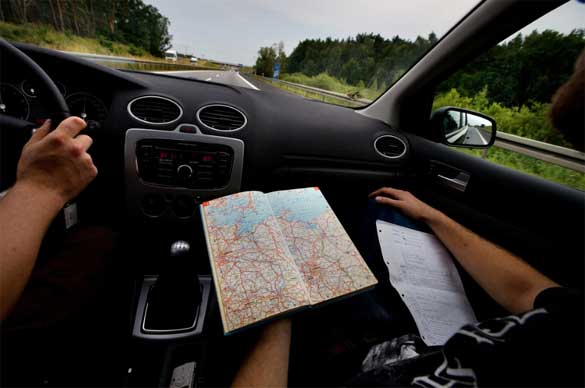 Image source Flickr
When it comes to major cities, driving in Europe is an absolute nightmare and it should be avoided at all costs. But there are certainly some European adventures that are just more suited to car travel. There are some places that you can't truly know unless you're allowed to stroll off the beaten track.
If the idea of exploring Europe off your own steam is more than a little exciting, here are a few places built for your next European adventure.
Tuscany
Endless rolling hills with perfectly crumbled villages perched atop them, golden light that lends everything a sepia otherworldly glow, vineyards as far as the eye can see and some of the best fresh produce in the world. Tuscany is a true gastronomic and aesthetic wonderland. It is also a place that most definitely benefits from independent exploration.
Meander from village to village, wine region to wine region and uncover the beauty of the Italian countryside in your own time. You can taste some of the best reds in the world in Montalcino, marvel at beautiful architecture in Sienna, hunt down hot springs and frolic with bathing locals in the rustic wilderness. You can also picnic in rolling fields, stay in ramshackle farmhouses, let gelato dribble from your elbows in San Gimignano and feast on local delicacies and wine at the local summer solstice festival in Montepulciano. There is wine and beauty as far as the eye can see.
Be careful not to overindulge while driving though, police may not be militant in Italy (in fact they're probably having lunch and a sleep) but country lanes, crazed Italian drivers and driving on the other side of the road if you're not used to it can be a little confusing after one wine-tasting too many.
 South of France
Why limit a provincial French holiday to one remote village or town, or one measly wine region when you can explore the full gamete by car? Provence is but one aspect of France's beautiful south and, like Tuscany, is certainly a part of the world best seen by car (although, a bicycle with a baguette would possibly be better!)
Wind your way through a countryside awash with poplar trees and vibrant vines, with blue skies and sweeping wheat fields as far as the eye can see. Stop to taste local goat's cheese on the side of the road, or to buy some fresh bread for breakfast. Drink wine with lunch, visit beautiful ancient Roman towns like Arles and Nimes with their crumbling coliseums and cobbled streets, go coastal to Nice to see how the other half live, or west to Medieval Carcassonne or to Biarritz in Basques country.
The country is yours to explore. There's no tourist buses, no annoying guides, no missing beautiful enclaves hidden from the main tourist drag and best of all, no schedule!
A driving holiday may bring with a host of new stresses and may not be as time-efficient as some other modes of travel. But it also imparts a sense of adventure and freedom that is impossible to replicate on a tour or with public transport. Make the most of just how close and tiny Europe is compared to other places as vast as Australia and the USA, and explore every back laneway and tree-lined side street.
If you ever want to look at doing something a bit uncommon and have an adventure, another way is to look at an expedition. Visit Antipodeans Abroad to learn more about the places you can do an expedition, and experience a new place.