San Diego, a known college town, is perfect for people who enjoy the nightlife. Staying in one of the many San Diego vacation rentals is perfect for bar hopping and dancing, as many are centrally located in the downtown area. There are also other areas known for the lively nighttime scene, whether tourists are after popular dive bars or hopping clubs.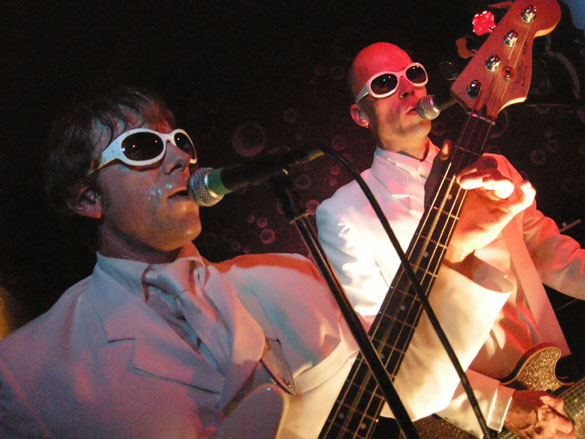 License: Creative Commons image source
Downtown
One of the best spots to let loose is downtown, which features a number of trendy hot spots often packed with college students. The Minus 1 Lounge is considered a boutique nightclub, which features tapas and eclectic DJ music. Little Italy, a neighborhood in downtown San Diego, is home to Princess Pub and Sogno Divino, a British-style pub and a relaxing wine bar, respectively.
Balboa Park
Balboa Park features quite a few wine bars, including the Wine Lover and Wine Steals. These are typically quite relaxing environments. Visitors in the mood to visit a dive bar should check out Nunu's Cocktail Lounge.
Mission Valley
Down in Mission Valley, the McGregor's Grill and Ale House is a sports bar with excellent social offerings. Patrons can shoot some pool or throw darts to pass the time between plays. Travelers looking for a country-style bar will love In Cahoots, which features line dancing and a saloon atmosphere.
Point Loma
Point Loma and Ocean Beach are two other neighborhoods, located near the bay and airport. While these are not typically tourist areas, they do offer relaxing scenery and a laidback atmosphere. Here, visitors will find Sessions Public, a pub with a wide variety of beers and food. When it comes to watching the big game, Winston's is a crowd pleaser. It also features live music and karaoke.
Mission Beach
Mission Beach is full of entertainment venues, making it perfect for college students and young singles who want to avoid the downtown crowds. Near the beach, these bars can be packed. Garnet and Froggy's are the two biggest college bars, but there are other options for visitors who want a casual experience. Other popular options here are the Cass Street Bar and Grill, Moondoggies and Sinbad's.
It is important to note that while bars are often open later than 2 a.m., they do not offer alcohol this late. San Diego is a great place to relax on the beach, visit amusement parks and hit up local bars. There is no limit to the fun you can have when you choose to stay in San Diego vacation rentals.
Heather B is an avid traveler who enjoys going to California and finding fun places to share with others.