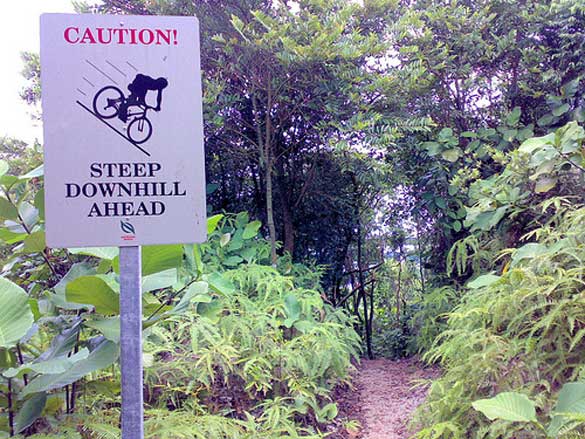 License: Creative Commons image source
Adrenaline junkies who get a kick out of discovering new places can combine their passions by embarking on adventure holidays to some of the world's most stunning destinations. Not only do adventure holidays allow you to explore an area in a thrilling new way, travellers can also try special activities that are sure to get their adrenaline pumping. Here is a selection of the world's most exciting adventure destinations and what they have to offer.
Four wheel driving in the Australian Outback
Forget the big cities and head to the harsh beauty of the Australian Outback to embark on a four wheel drive adventure tour. There are a number of different places in Australia to try this type of activity, especially in the Simpson Desert. Despite being mostly desert, the Outback still offers plenty to see including winding coastal roads and nature reserves and the thrill of being able to put the pedal fully to the metal and let of a little steam cannot be matched.
Trekking in Ecuador
Trekking through the rainforests of Ecuador is an exciting way to get a feel for the intense natural beauty and rich range of wildlife that can be found in this part of the world. Special trekking tours take visitors right into the heart of the rainforest and include the chance to sleep the night in a wooden hut or tent and kayak along the river.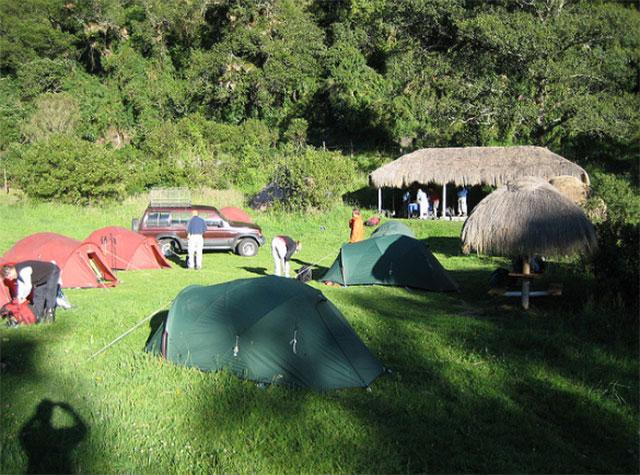 Photo Credit: Mountain Madness
Helicopter ride in Cambodia
The ancient temples of Angkor can be found just on the outskirts of the Cambodian city of Siem Reap and attract huge hordes of visitors each and every year. A great way to avoid the crowds and get a unique perspective of these temples is by taking a helicopter ride. This experience is both exciting and enchanting, especially as sunrise and sunset. Those who have a head for heights can also opt to take a hot air balloon ride over the temples, which allows them the chance to appreciate these magnificent structures at a more leisurely pace, while four wheel driving through the surrounding jungle is another unforgettable experience that is just waiting to be enjoyed.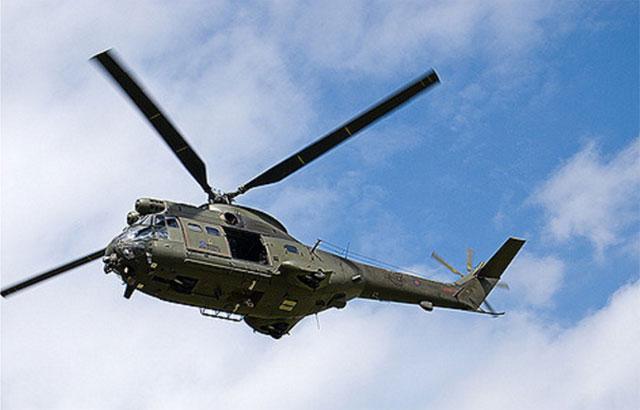 image source
Cycling in Peru
There are numerous well-worn cycle paths that run through the Andes region of Peru and this is without doubt the most dramatic and challenging way to enjoy the area. While it is possible to embark on this experience alone, visitors can also join a mountain biking group to make sure that they push themselves to the limit and get the most out of this once in a lifetime experience.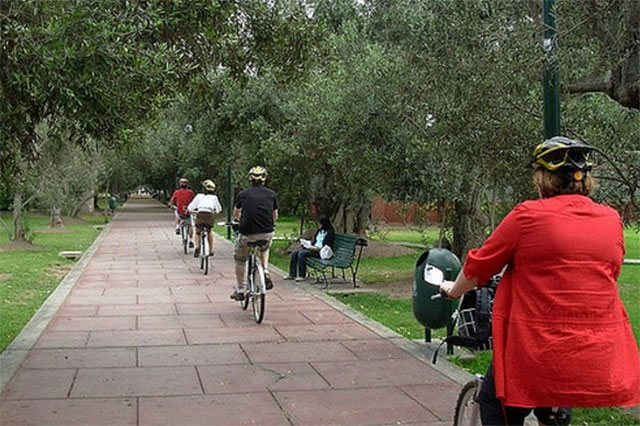 Photo Credit: Heather Cowper
Hiking Adventure in Darien
Darien National Park offers a large number of stunning hiking trails for visitors to explore. Those who have a real feel for the Great Outdoor can spend several days hiking here, camping out underneath the stars and waking up and dawn to catch glimpses of the wildlife that inhabits the area.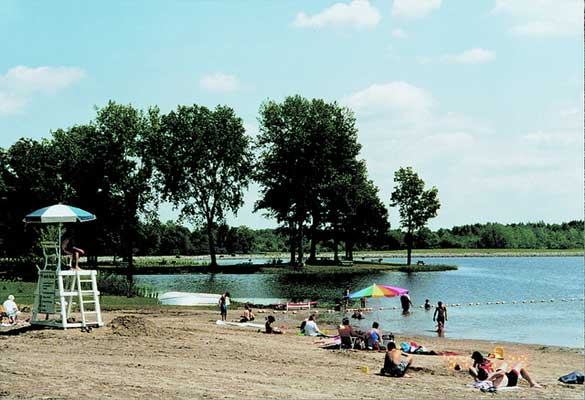 Photo Credit: Genesee County NY
Ziplining in Thailand
The northern part of Thailand features a large number of picturesque jungles and forests for visitors to explore. Several companies located in the jungles that surround the city of Chiang Mai have established special zipline adventure parks, and this is a great way to get a bird's eye view of the area. Visitors can experience the thrill of flying as they zoom along various different ziplines as well as pick their way along aerial assault courses and try their hands at abseiling,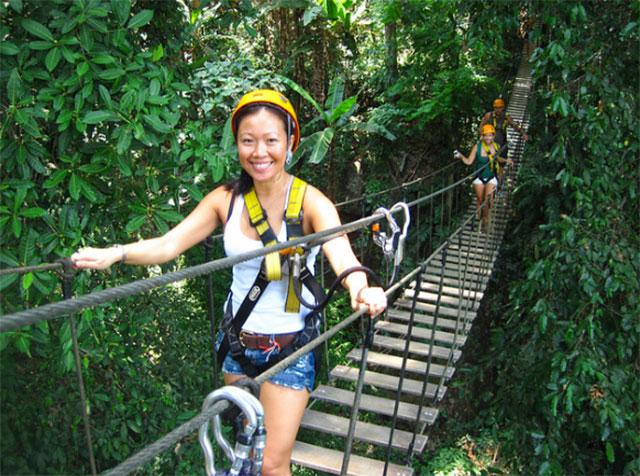 Photo Credit: Alexandra Baackes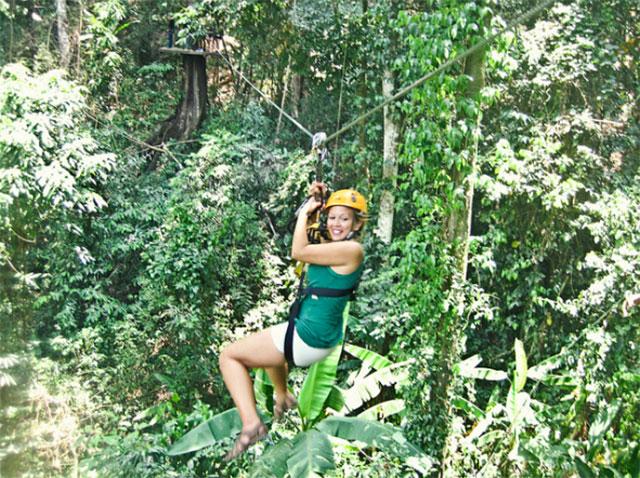 Photo Credit: Alexandra Baackes
Of course, this is just a small selection of the adventure holidays that are waiting to be enjoyed. Thrilling locations and activities await all around the globe, and the only limits are your sense of adventure and imagination.
Jonathan is a freelance writer who loves adrenalin sports. He has travelled the world experiencing a wide range of adventure holidays from a cycling to canoeing, bungy jumping and skiing.