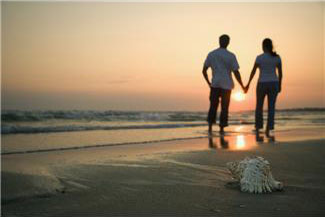 License: Royalty Free or iStock source

When trying to decide where to take a romantic getaway, a decision has to be made on how you want to spend it.  You can take a ski vacation up to the mountains, for example, or relax on a sandy beach somewhere tropical.  You can even take a backpack across Europe if you happen to be the adventurous type.  No matter what you decide – whether it's a Costa Rica adventure or a trip to wine country – the important thing is that you take all the time you can to enjoy each other's company.
A Trip Up to the Mountains
What's more romantic than a crackling fireplace in a secluded cabin in the mountains?  If you can stand the cold, taking a trip to the mountains for a nice ski vacation can be a great way to spend some alone time away from the real world.  If you like to shred black diamond slopes together or just cuddle up at the lodge with some hot chocolate, it can be a wonderful getaway with limited cell phone reception.  Don't think you have to go to the Alps to get the whole experience.  In the US, no matter what coast you're on, you're never too far from a great ski resort.  Colorado, Vermont, New York, and other states offer great slopes to test out your new skis on.
A Hike Through Europe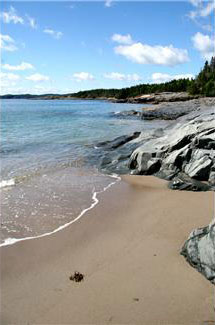 License: Royalty Free or iStock source

There are many ways to see "The Old World", whether it's by boat or by train, but there is no other experience quite like backpacking across Europe.  Europe offers the opportunity to experience a handful of different countries and cultures within a relatively short distance.  Not only do these places offer different types of people to meet, you can basically see every sort of terrain there is.  Whether you really want to see the sandy beaches in the south of France, the rolling hills of the Italian countryside, or the mountains of Switzerland, a hike through Europe is a great way to get the best of all worlds.
Hit the Beaches
If walking around Europe doesn't sound too appealing to you, perhaps the opposite end of the activity spectrum is more your speed.  Nothing says rest and relaxation quite like spending an extended stay at a Caribbean beach resort.  You can spend all day on the beach and all night at the pool if you play your cards right.  If only one part of the couple is into sleeping the days away with a cocktail in hand, fear not.  There's plenty for the explorer to do as well, so try to compromise your time together.  Many islands and tropical locales have rich histories that are still celebrated by the locals, so take in some of the culture.  It may be the most memorable thing from your Costa Rica adventure.
The memories you'll share with your partner on your vacation will last a lifetime, but it couldn't hurt to take some pictures, too.
Samantha Wideman is part of a team of writers and specializes in writing about current news events.