During the post Christmas blues, a 2 week escape mid-year can sometimes seem like the only light at the end of the dark and dingy January tunnel but do you do the usual and opt for 2 weeks of sunshine, beaches and lying flat on your back catching up with your kindle, or do you seek some mid year adrenaline and adventure? I considered the pros and cons of the Adventure Vs Beach holiday…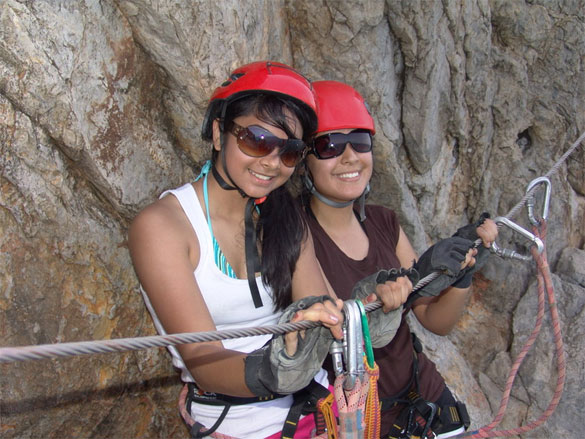 Image source Flickr by Rob Gardner
2 weeks all inclusive at a luxurious sunshine resort is a great pull. You can forget all responsibility for a bit and spend your time unwinding from the stresses of daily life. You might even indulge in some pamper treatments so often available at holiday resorts these days and you'd be quite right with studies showing that just 1 massage a month can cut daily stress levels by up to 75%!
There's also the all important sunshine with high levels of sunshine clinically proven to increase setatonin levels which is the chemical in the human body which makes us feel happy. Add into this some time spent with loved ones sipping cocktails and enjoying great fresh produce while everyone of your needs is taken care of and a great sunshine holiday seems like the perfect recipe for giving mind and body a boost and restoring you to your best when you return to daily life.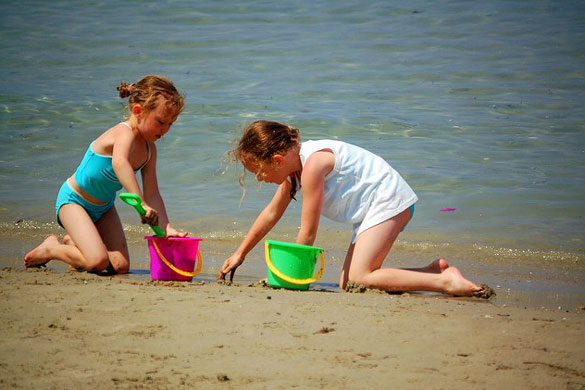 Image source Flickr by Robert Wallace
Now, if all that seems like far too much down time, an adventure holiday may be more what you're looking for. Some time flying down steep slopes on a week's ski holiday or trecking up some far away mountains among many other adventure options could be the prefect escape from the grind of daily life.
Seeing more of the world is said to be at the top of the vast majority of 2013 New Year's Resolutions so spending holidays lying on any old beach may well be a waste of time and money. Adventures allow us to stimulate the brain and find new experiences to love (or hate!) along the way. Change is good for even the most comfortable of souls, so take a chance and grab your skis/boots or whatever else your adventure may include and get out there, you won't regret it!
Now, what about if you fancy a bit of both? There are plenty of gorgeous beach resorts nestled among some of the world's most beautiful and adventurous locations. A trip to South Africa could see you on Safari searching for the big 5 one day and enjoying a luxury resort's pool bar the next, meanwhile a city break to Barcelona offers the ideal combination of adventurous cultural city with beautiful beaches and mountains allowing you to take your pick from adventure or relaxation every day!
Catherine Halsey writes for a digital marketing agency on a range of subjects. This article was written on behalf of lastminute.com