Dubai has always fascinated people with its beauty and the entertainment it has created within. Dubai city is a part of seven emirates, which form the UAE. The city is full of wealthy people, large shopping area, best real estate projects like Palm Islands, Al Burj Hotel, etc.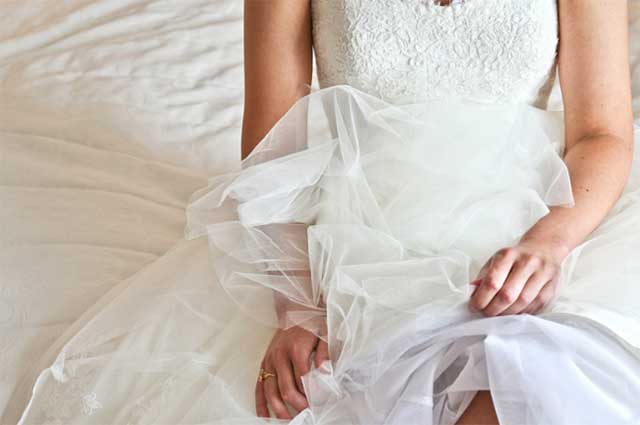 Photo Credit Amanda Thomsen
If you are planning for a perfect location to getting married, Dubai certainly can be your best place. I have found the following reasons why you should select Dubai as your city of marriage:
Location and facilities: In Dubai, you will find superb locations and sites to arrange for your marriage party, ceremony and best dining facilities. Dubai offers you the best of Hotel accommodation facilities with grand space to perform your rituals. The city also has best of Wedding planners available, who will take care of your dressing, jewelers and partying. It is the perfect location for your guests to enjoy the stay and marriage ceremonies.
You can select the hotels, luxury resorts, desert safari and camps as your location for marriage. You can also try to have a creative idea of marrying with a scuba dive, enjoying water ways, and beach holidays in Dubai. Dubai offers you all the possibilities of location and facilities. A very popular location is Madinat Jumeirah complex, especially the Johara ballroom in it; it is a large, graceful and well decorated room which showcases the Arabic feel, this will surely add the spice to your wedding party.
Royal Image: The Dubai city as discussed above is a city of wealthy people and it brings credit to your family, if you plan are getting married in the city. The city is full of royal people, Kings, Princes and Princesses. The monuments and structures around the city is iconic and resembles royal image about the function.
Dubai have always believed in royal way of life; you will experience the rich culture and tradition of the city, where every smallest of the celebration is done in a royal way. You can have Palace like decorations at the occasion, the people there will help you enjoy every moment of your marriage.
Connectivity: Dubai is connected with all the major cities and countries of the world. Every year thousands of tourist visit Dubai for visiting and shopping during the Shopping Festival. You will find economical packages of visiting Dubai with all the airlines. Every major airline operates to Dubai. The visitor does not need any special visa for visiting the city.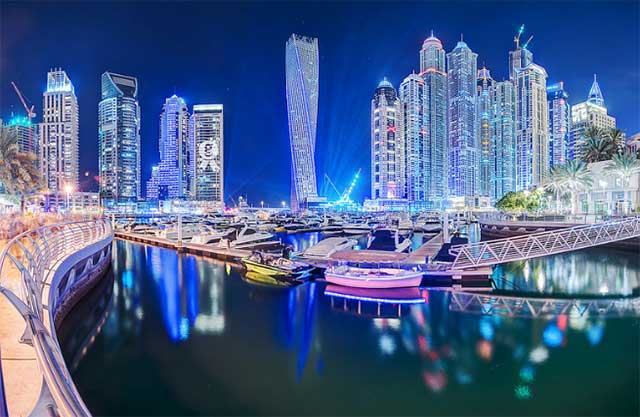 Photo Credit Teekay
Budget: In a marriage, parents are concerned for budget. Dubai provides many options of planning a marriage according to your budget. Here, you will find lawns, accommodation and food variety at reasonable rates to king size. You can plan a marriage with Dhs 10000, which will cover all your activities.
Men and Women spend money for decoration and delicious dining food; you will always like your guest to get the best of servings and quality food, it is all possible in Dubai and within your pocket load.
Honeymoon destination: Dubai is one of the fantastic honeymoon destinations in the world. There are too many beautiful places in Dubai where People celebrate their honeymoon like hatta safari in dubai, wild wadi water park, yacht cruise and many other. Marry at different locations and come to Dubai for their Honeymoon. One reason to marry in Dubai will be this, you can move for your honeymoon the next moment of your marriage ceremony. Explore the exotic and lovely places of Dubai to have your best honeymoon experience.