License: Royalty Free or iStock source

Taking a trip to Leeds might sound like you're booking another city break, but it's a place unlike any other. It's a city with more history than you can imagine and is more welcoming than any other northern city and has a bit of character to boot. Here are 5 things you can get up to in Leeds that are a little bit more magical than just another dinner in a chain restaurant or night out in the tourist traps.
5.Lunch at Primos

Photo Credit: Exogenesis Jade
Any visit to Leeds with shopping in mind will likely see you spend a few hours, and a few pounds, at the Corn Exchange. The 150 year old building has been a shopping mecca for generations, with some of the most unique boutique shops you've ever seen. It's also the best spot to get a lunch that you will drool over. Primos is a gourmet hot dog joint serving up the finest in American/Mexican fast food with toppings that turn any regular looking hotdog in to a piece of food art. Their Cuban sandwiches are the stuff of legend.
4. Have a pint at The Garden Gate

Photo Credit: Alan Priest
If pubs could be museums, the Garden Gate would be. This Grade II listed building (very rare for a bar) is full of character. One look at the yellowing walls and you know that more than enough people have stories while leaning against the bar. It's the perfect spot (not too loud, not too quiet) to get yourself a nice pint of locally made ale and soak in the true atmosphere of the city.
3. Coffee at Leeds Central Library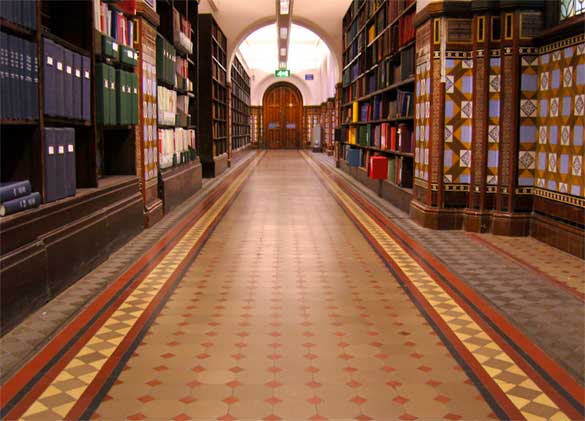 Photo Credit: Joanne & Armand
Advising someone to go reading when on a break in a city might seem dubious, but a visit to Leeds Central Library will soon change opinions. It's the perfect spot to find a quiet corner and settle down in to for a good break, and makes a great alternative from spending another afternoon shopping. It's also a great spot away from the obvious to go for a coffee, with a Victorian tiled hall café that seems like you've gone through a time machine in the best way imaginable.
2.Golf at Oulton Hall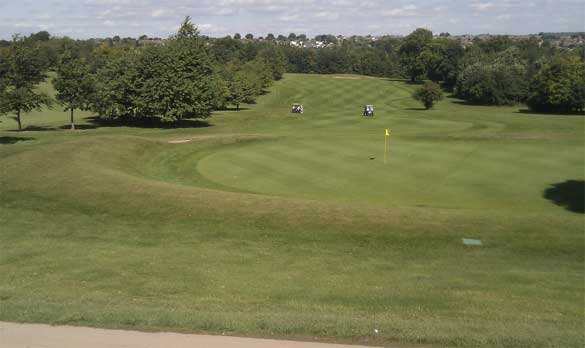 Photo Credit: Andrew Squire
Terrible at golf? You might be able to change that with a visit to the NIKE Golf Academy at Oulton Hall just outside of the city. This is the place to be shown how to improve your game with the help of PFA teaching professionals. They'll show you where you're going wrong with your swing, how to putt better and even have sensors that can track your swing in order to find the right clubs for you. And don't forget that you have the chance to play at two courses situated within the grounds of an 18th century mansion.
1.Party at the Night Market
Well not party per se, but definitely try and time your trip to Leeds around one of these events. Brandon Street Night Market is your chance to try the best street food in Leeds, sample some of the best craft beers from around the country, take a look at some art and even fit in a gig from local bands. It's a uniquely different way to spend a night (sort of a condensed weekend in a few hours) . And with free entry, you never no better excuse.
These are just a few reasons why a trip to Leeds has a lot to offer. Get yourself ready for one and who knows what secrets you'll find.
Wade Barrett is a blooger who knoes the UK like the back of his hand. He enjoys a few rounds of golf when on his travels and knows where the top golf courses in Leeds are.