Hollywood is world famous. Everyone knows that it is where the movies are made, everyone has seen the Hollywood sign on the mountain and everyone that visits hopes (secretly or openly) that they'll see a celebrity before they leave. Beyond the typical tourist destinations, however, Hollywood has a lot to offer and is a fantastic place to live. It's true that there are some areas of Hollywood that can be a little rough but being smart about the neighborhood you pick and investing in some decent home security will be plenty to assure you have little to worry about. If your only experience with Hollywood is what you've seen on TV then take a look through just four of the many reasons that it has much more to offer than only an afternoon of tourist attractions.
1. Huntington Library, Los Angeles

Photo by Thierry Lavat
Huntington Library has some extraordinary art pieces (a copy of The Canterbury Tales, a Gutenberg Bible, and two quartos of Hamlet, to name just three) but the biggest draw might be what is on the outside of the building. You'll be amazed by the seemingly endless 120 acres of botanical gardens. The botanical gardens are so large and impressive that they feature a handful of distinct ecosystems. There aren't many places around that allow you to check out a Chinese garden, jungle, desert, subtropical garden, lily ponds and more all in just one afternoon.
2. Runyon Canyon Park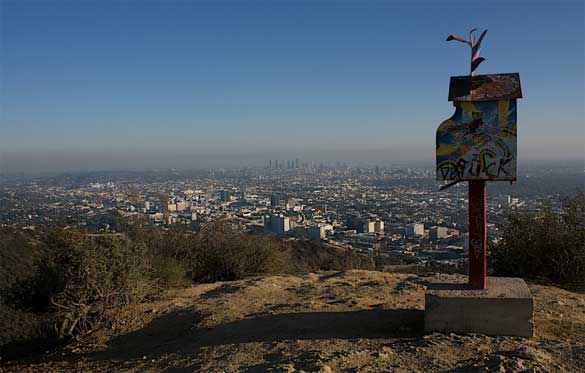 Photo by Ryan Vaarsi
Most people don't think of Hollywood for its hiking but Runyon Canyon Park offers some of the best you'll find in California. The 130 acre park is just two blocks away from Hollywood Boulevard, west of the 101 Hollywood Freeway extending north to Mulholland Drive, with three entrances—one on Fuller Avenue, one on Vista Street, and the third just off Mulholland. Runyon Canyon Park is managed by the City of Los Angeles Department of Parks and Recreation and is a perfect place to "get away from it all." The park is home to beautiful wild chaparral with drought-resistant evergreen trees and shrubs.
3. J. Paul Getty Museum

Photo by J T
Perhaps just as impressive as the art in the J. Paul Getty Museum is the building itself. The Getty Trust has plenty of money and they used a good chunk of it here. The building (designed by Richard Meier) sits atop a large hill and is surrounded by beautiful gardens. And the best part of all of this: the J. Paul Getty Museum is always free.
4. Olvera Street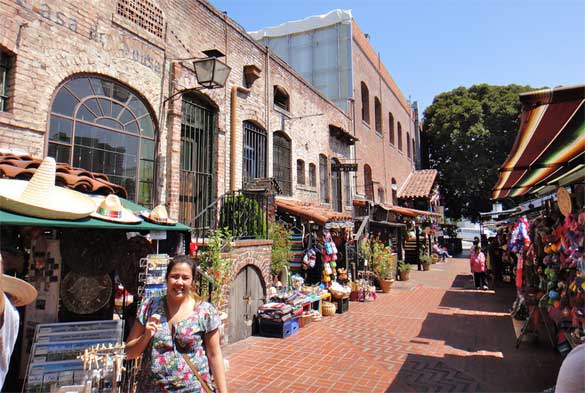 Photo by Madsea
Alright, alright, this block is a popular tourist attraction. But for good reason. Olvera Street used to be the center of the city dating back to the Spanish-run days so it has a number of souvenir shops and some good Mexican restaurants (as well as some other great non-Mexican options). The most eye-catching aspect of the area is the large, curvy, metal Walt Disney Concert Hall (designed by Frank Gehry), which the Los Angeles Philharmonic calls home. Other impressive architecture in the area includes the Cathedral of Our Lady of the Angels.
David Glenn is from Tennessee and often freelance writes for Vivint. He is a retired home improvement professional with over 30 years experience in the industry. He spends his freetime keeping up on home technology advancements and eco-friendly initiatives around the world.